---
Family Owned Acreage Built With Love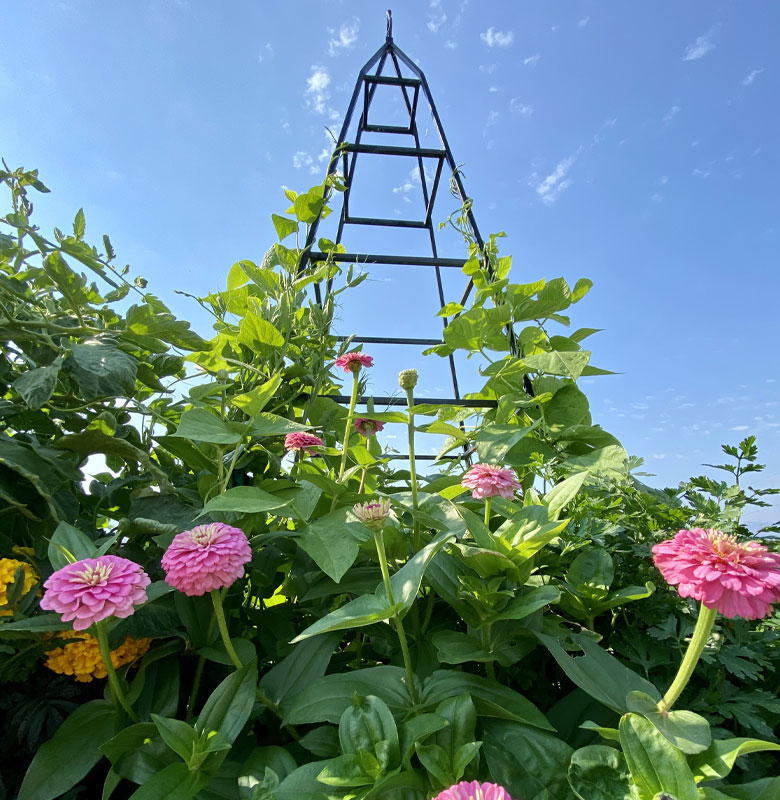 About
Sanctuary Gardens
---
Our private acreage overlooks Okanagan Lake in the scenic Gellatly Bay Area of West Kelowna, British Columbia. The chapel-inspired gazebo and its surrounding gardens can be rented for photo sessions and tours.
Whether you are looking to get out and explore the beauty of the Okanagan, or are looking for the perfect backdrop for those new family photos, there is something for everyone at Sanctuary Gardens.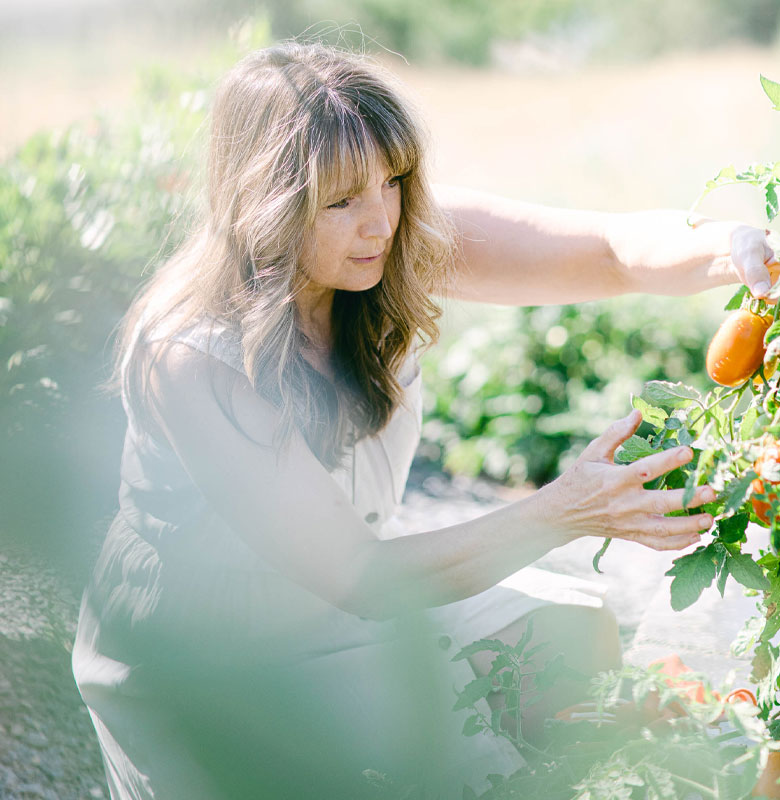 The Gardens
Sanctuary Gardens is the dream of gardener Kirstin Wakal. With a vision of creating a sacred space for love, she continues developing her family's gardens to share with those who seek the same. Kirstin's garden-style aligns with the Okanagan landscape with its wild sage and bunchgrass meadows. The added meandering paths connect to picturesque vignettes, backdropped by stunning lake and mountain views, evokes a sense of peace, harmony, and sanctuary.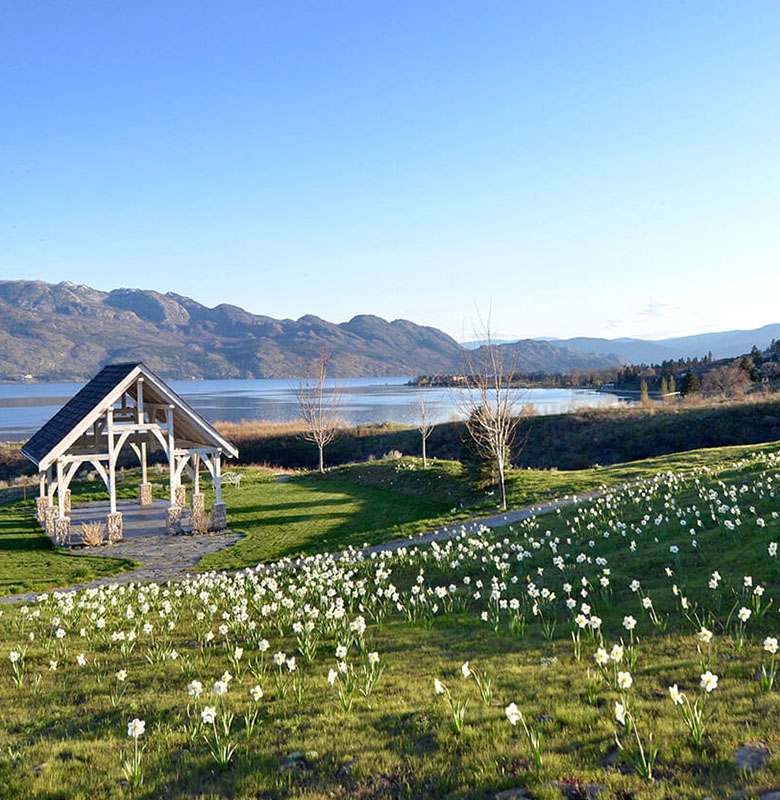 The Gazebo
Find shade under the white-washed timber-framed gazebo surrounded by the wildflower meadow.