A Place of Refuge ~ A Nature Reserve ~ A Sacred Place
---

---
Sanctuary Gardens
---
Private Wedding Grounds
---

ABOUT US
~ Inspired By Love
~ Built With Love
~ To Celebrate Love

---

Experience your special day with loved ones on a romantic vineyard acreage estate. Sanctuary Gardens offers you and yours an elegant and private setting overlooking Okanagan Lake with spectacular views of the scenic Gellatly Bay Area of West Kelowna, B.C. Canada.

---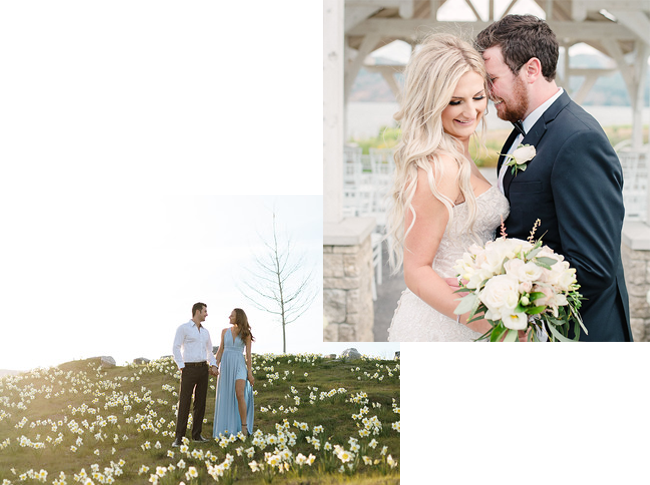 A truly magnificent setting for your special day
A Natural View
Amazing
World-Class Setting
Family-owned Sanctuary Gardens provides an ideal backdrop for the perfect intimate outdoor wedding. Located only 20 minutes from downtown Kelowna, our acreage overlooks stunning views of Okanagan Lake and offers the ultimate private venue surrounded by beautiful vineyards and the splendor of brilliant wildflowers. Our gardens are a labour of love, providing you and your intended with the most romantic of settings for your special day.
Creative And Elegant
Exclusive
Boutique-Style
Wedding Ceremonies
Sanctuary Gardens hosts a limited number of exclusive, boutique-style wedding ceremonies for up to 50 guests during the year. We provide the wedding couple with full-service ceremony care to ensure their special day incorporates everything they need to declare their love for each other with elegance and style. We host only one event per day and are not open to the public, so the only people on the grounds are those that have been invited to celebrate with you.
An Exceptional Experience
Professional
Ceremony Concierge
We provide professional wedding concierge services, including ceremony coordination, and set up to ensure every detail is covered. We also can work closely with all vendors involved with your ceremony to create a seamless flow to all the ceremony logistics. Our services include a rehearsal beforehand as well as hostess day of care and coordination. Our goal is to exceed every couples' expectations and deliver a unique, luxury experience.
Adding Love In Photos
Exclusive
Photo Gardens
Sanctuary Gardens is one of the most breathtaking venues to photograph in the entire Okanagan region. The sacred ambiance and endlessly scenic views provide all that you need for the most gorgeous and romantic photoshoots. Between the venue itself, fields of wildflowers, and the attached vineyard acreage, you will have an abundant choice of settings to create your photo memories. Please visit
Our Galley
to see for yourself.