A Place of Refuge ~ A Nature Reserve ~ A Sacred Place
---

---
Sanctuary Gardens
---

ABOUT US
Family Owned Acreage
Built With Love

---
Sanctuary Gardens is the dream of gardener Kirstin Wakal. Born initially at a time in her life when she was seeking a sanctuary space, the gardens' humble beginnings started with the planting of the first few trees around her home. Looking out of her kitchen window in those early years, she kept imagining a gazebo like structure tucked in amongst the wild meadow. The dream became a reality in 2012 with the building of her open air timber frame, white washed sanctuary.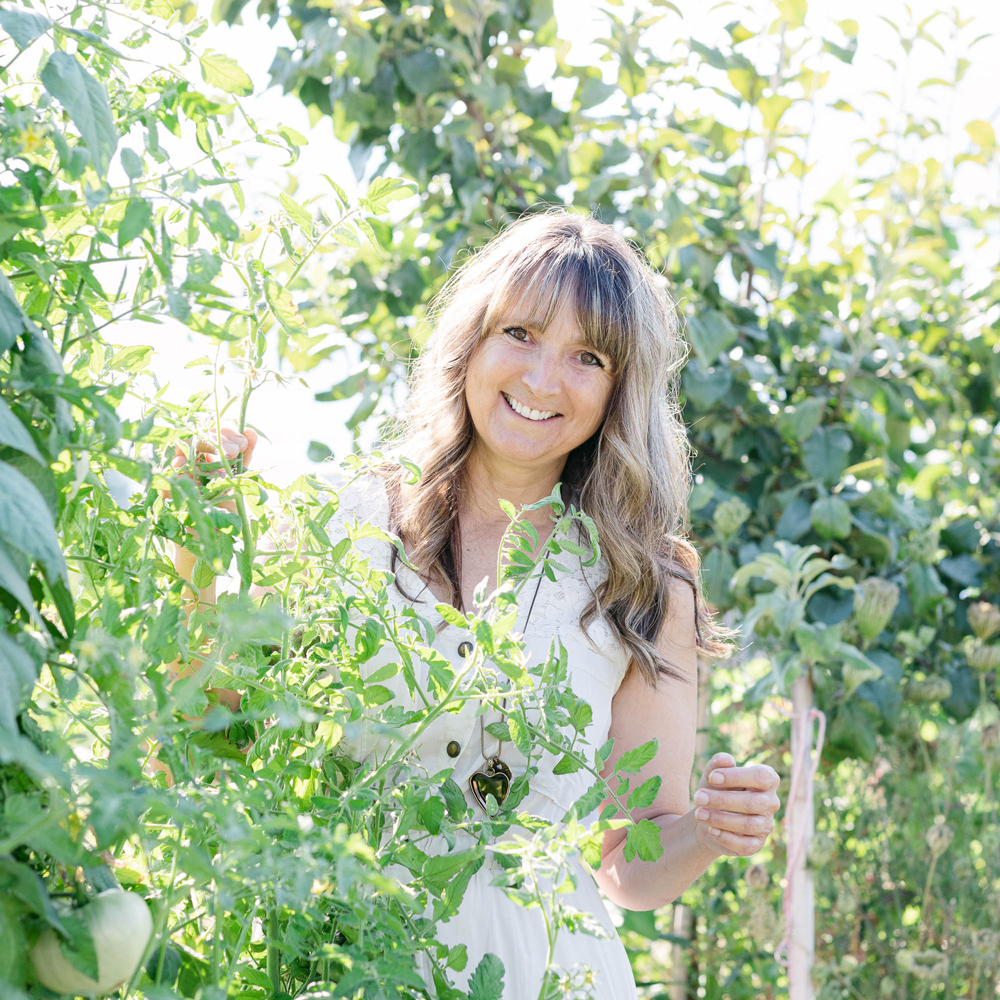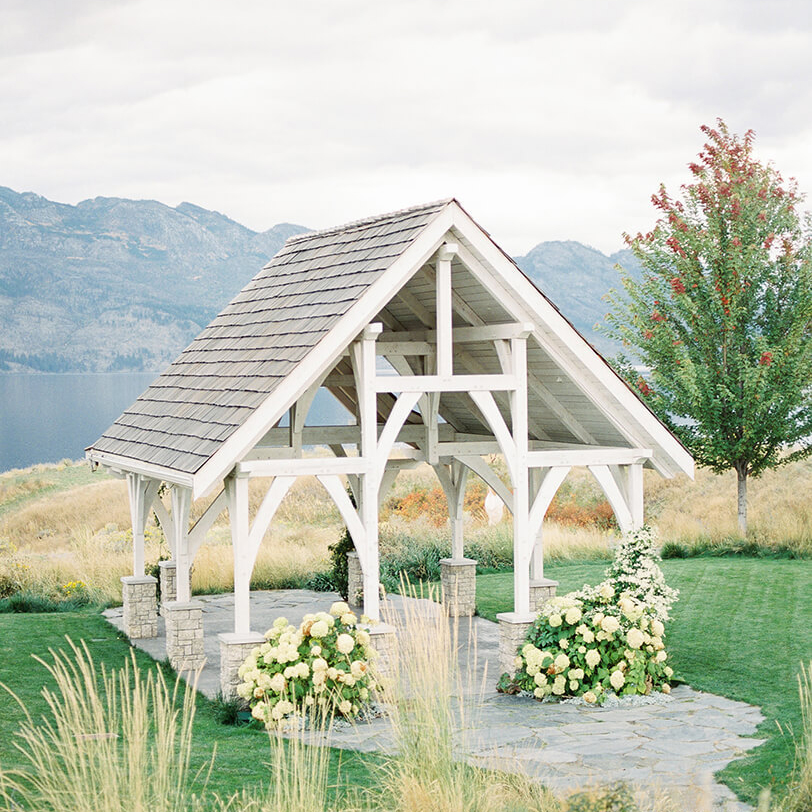 Over the past ten plus years, Kirstin was inspired to add something new each season, to create what we know now as Sanctuary Gardens. The ever-evolving projects continue to be a labour of love, shared virtually on her social media accounts as well as in person for those who visit. The gardens have captured the eye of many a bride, photographer and other fellow gardeners, looking for a beautifully natural and wild landscape.
With a vision of creating a sacred space for love, she continues developing her personal gardens to share with those who seek the same. Kirstin's garden-style aligns with the Okanagan landscape with its wild sage and bunchgrass meadows. The added meandering paths connect to picturesque vignettes, backdropped by stunning lake and mountain views, evokes a sense of peace, harmony, and sanctuary.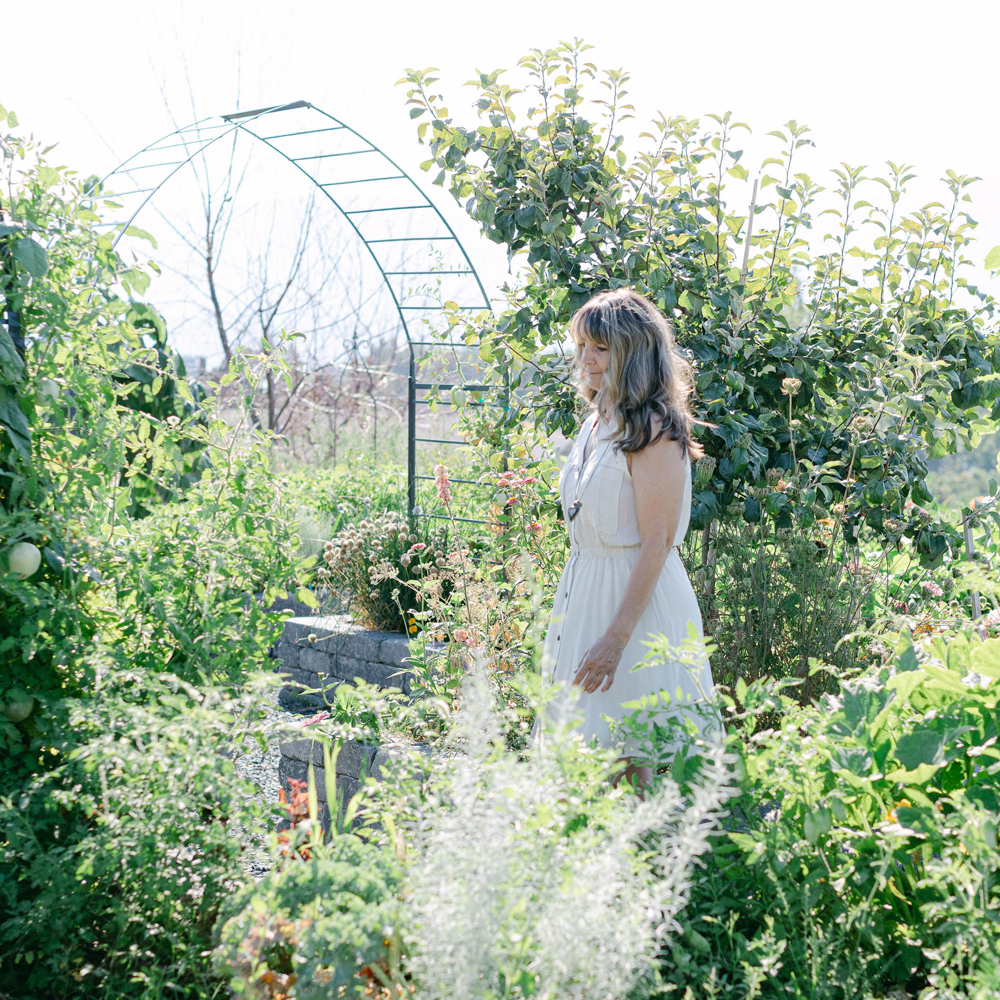 Take a tour and discover
beauty at every turn
A Natural View
Amazing
World-Class Setting
Sanctuary Gardens provides an ideal backdrop for photoshoots of all kind. Located only 20 minutes from downtown Kelowna, our acreage overlooks stunning views of the Okanagan Lake, and offers beautiful vineyards and fields of wildflowers. Take a tour with your family and friends and discover the beauty of the Okanagan while capturing memories to last a lifetime.
Capturing Beauty
Exclusive
Photo Gardens
Sanctuary Gardens is one of the most breathtaking venues to photograph in the entire Okanagan region. The sacred ambiance and endlessly scenic views provide all that you need for the most gorgeous photoshoots. Between the venue itself, fields of wildflowers, and the attached vineyard acreage, you will have an abundant choice of settings to create your photo memories. Please visit
Our Galley
to see for yourself.
An Exceptional Experience
Professional
Ceremony Concierge
We provide professional wedding concierge services, including ceremony coordination, and set up to ensure every detail is covered. We also can work closely with all vendors involved with your ceremony to create a seamless flow to all the ceremony logistics. Our services include a rehearsal beforehand as well as hostess day of care and coordination. Our goal is to exceed every couples' expectations and deliver a unique, luxury experience.
Creative And Elegant
Exclusive
Boutique-Style
Wedding Ceremonies
Sanctuary Gardens hosts a limited number of exclusive, boutique-style wedding ceremonies for up to 50 guests during the year. We provide the wedding couple with full-service ceremony care to ensure their special day incorporates everything they need to declare their love for each other with elegance and style. We host only one event per day and are not open to the public, so the only people on the grounds are those that have been invited to celebrate with you.